Filed: Tuesday, 6th February 2018
By: Paul Walker

It's over isn't it? Our hated West Ham board, they must now know that deep down. The start of the end game is with us.
It may not be quick and quiet, it will probably be noisy and angry. They own the club, they own the shares, this is not a democracy, they won't be shifted without a fight. It could, sadly, take years.

Just look at the continued war that is being fought by Blackpool fans over the vile Oyston family who have brought their club to it's knees, have sued their own fans and have pocketed vast amounts TV money and systematically destroyed their club, seemingly with a nasty streak of evil intent, revenge even.

I hope SGB do not go down that route, but they must realise now that, like a manager about to be sacked, they have lost the fans. For good, because there is no going back now. They are not trusted, nothing they say is believed and in various degrees depending on your viewpoint, they are universally hated.

We have been branded the worst run club in the Premier League, they seem intent on rinsing every last penny out of all of us while promising big name signings but producing nothing but an injury-hit, depleted squad.

You can tell the players have had enough now. The African lads have needed to be calmed down by David Moyes over the Tony Henry stuff. Others have voiced their concerns about the lack of transfer activity and the bad headlines, and now Karren Brady has been blamed for us missing out of a transfer because Leicester wouldn't deal with us after some insult or other from her Sun column.

Embed from Getty Images


One of our players rubbed his fingers together in a 'money,money' sign in front of our fans at Brighton. The dissatisfaction has now reached the dressing room, and that is serious. Not helped by some leak or other which questions Moyes' involvement after this season. The club have tried to knock this down, but someone sure knows how to undermine people.

This does back up a piece of information I acquired from a long-term friend, a former international now in coaching with a contacts book Sullivan would die for. A couple of weeks ago we met on a cold station platform, not quiet Brief Encounter, but you get the gist.

He immediately informed me that one Premier League club was already lining up Moyes to take over next season, such has his stock risen after the first few months knocking us into shape. But why would he want to stay after the recent transfer window shambles, and the fact that people were being briefed that some of it was his fault?

But our owners are still smug enough to say daft things like David Sullivan did recently…"There is no point" in marches, singing "sack the board " or attacking the two owners.

He doesn't get it, does he? He thinks because he is the majority shareholder and owner, that he can do and say what he wants. But it's not like that, is it? When people have no other form of protest, they are at the end of their tether, then marches and songs are their only weapons.

Because our current board are intent on not listening, not being moved, not seemingly caring about the rank and file.

Embed from Getty Images


And that's why the end game is approaching. Up until now the opposition has been muted, controlled, dignified, respectful. The SAB and various fans' groups have been manipulated and controlled. The excellently run Independent Supporter Association has been rightly intent on being professional, responsible and articulate.

But even they are being held at arms length at times, patronised even. But now things are changing, it is the hardcore support, the working class boys, the true rank and file who represent generations of ordinary people from the East End, east London and now the Essex suburbs.

I call them the Estuary fans, the folk who have moved generation after generation, out of the poverty of the East End and down the estuary to the sea, where they have bettered their families, given them a chance in life.

Much like my father did for me, although his move was to West London to escape the Blitz (bombed out twice he decided Hitler wouldn't miss a third time and that would be the end of him, and clearly me!)

I have relatives in Stanford-le-Hope, Thundersley, Benfleet, Canvey, Leigh and Southend. None of their kids are Cockneys or were born in east London. But they are Hammers to the core, and they don't like being taken for a ride.

They have all had enough of the Sullivan empire. They are salt of the earth folk, they see things very simply at times, they don't like cheats, conmen, sharp mega-rich people. And that's what they see now running their club.

Embed from Getty Images


Andy Swallow and his pals have hit on a rich vein of defiance, anger and a desire to redress a worsening situation. My colleague Graeme Howlett produced an excellent, informative interview with Andy recently, and I genuinely wish him and his crowd well.

They have our club at heart, a bit rough around the edges, but loyal and passionate. I had a length chat on the phone recently with an old friend who understood the objectives but waffled on about too much use of the 'C' word, too many spelling mistakes in the blogs and postings from the Real West Ham Fans Action Group. He reckoned it signified a rather unintelligent rabble.

Bit harsh that, was my reply. I was dumped out of school at 16, only rich kids went into the Sixth Form or to university. My education was far from brilliant, but I made a living from the written word, I blagged it for over 50 years and was grateful when spell-check arrived.

But I am entitled to an opinion and I defy anyone to doubt the belief and passion of Andy and the boys. Just as I resent any doubting if my heritage, where my family if not me, come from, whether I can spell or not. As for the ICF stuff, come one everyone, that was over 40 years ago, they are reformed, tubby, balding, pussy cats now!

My position in all of this is that I have never been a fan of the owners, I have too many friends and former colleagues in Birmingham to have ever wanted to see Sullivan, David Gold and their 'employee' Karren Brady, running my club.

But I am also a realist. A writer not a fighter. I also understand that UEFA and the Premier League rules stops people just throwing vast riches at a problem, even Manchester City have limitations to adhere to, as Pep Guardiola commented on when he insisted that City could not compete with Manchester United for Alexis Sanchez.

Embed from Getty Images


Because of the job I had, I think I understand big time football, its finances and why and how people like Sullivan get to own Premier League clubs like ours. And I don't like how they have made their money, it taints us just like it tainted Birmingham.

I have a good friend who used to be on their staff at St. Andrews, and he used to get plenty of stick from his mates about being paid with dirty porn money. When he finally left the club he told me he felt clean at last, not tainted by the porn empire that helped to pay his wages. But I don't put that forward as a main point of opposition. It's just my view, take it of leave it.

No, I think Sullivan reckons this opposition from the hardcore will melt away. I think not, it has 14,000 members and raised £25,000 in a week to fund the march and their activities. And people are angry, particularly after this last week that has also been the final straw for me.

Two things.. Sullivan's patronising "no point" attitude put over by his tame lap dog Jim White. But before that Tony Henry 'racist' stuff, that broke on the night of our failed transfer window, and all but broke my heart too.

I must admit it rocked me. I sat I silence for a couple of hours that night in shocked disbelief that my club had such sickening racist attachment. It went against everything I stand for, politically and culturally.

And I was proud of our fans, this website with its championing of our former black stars, the WHUISA lads for their immediate condemnation, the RWHFAG for holding an emergency meeting and utterly condemning Henry's behaviour.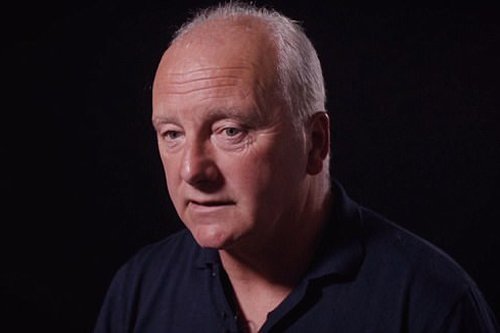 I find it hard not to believe that someone further up the food chain didn't know about this. Henry used the word "we" and hopefully the FA will get to the bottom of it. The RWHFAG boys came up with a slogan, 'the only colours that matter are claret and blue.' Says it all.
On the TalkSport issue, I am really surprised that people even listen to a crap, shock jock station that is outlandish and offensive just to cause a reaction, to get people to ring in and then listen to their adverts.
TalkSport is owned by the Sun, it was sold to Rupert Murdoch by the deeply unpleasant former Sun editor Kelvin MacKenzie who founded it and got £83m from the sale to News Corp. The hideous Jim White, the Ron Manager of radio and TV, works for Sky and TalkSport. Both from the same Murdoch stable.
Karren Brady works for the Sun and Murdoch. Need I go on? Don't listen, don't ring in, don't bite back. Turn them off.
So how do we get rid of the board, even if we cannot shift the owners, who are the same thing? Well, they won't sell up until they can get a good price and are clear of the taxation an early sale will generate.
You wonder, though how much money these people actually need. Sullivan is a billionaire, Gold not far short of it. Brady doesn't count, she's an employee even if she has salted away over £80m from her various jobs.
Lets say they can generate a sale of around £500m, which will also get them their shareholder loans paid too. If that deal is after March 2018 they would face 20 per cent tax. If they wait until after 2023 they will pay nothing.
Embed from Getty Images
Now 20 per cent of £500m is £100m and that would leave them £400m to be split two ways. Isn't £200m each enough? Ffs. Go now, go in 2018 or go in 2023, many don't care as long as you go, even if it means the taxman getting a few bob more.
And I have finally lost patience with the theory that S&G saved us with their own money. Now my elementary maths comes up with this. They bought Birmingham out of administration, I believe, for £700,000 in March '93. To rich guys, split half each, is little more than 'walking around money'.
A phrase I loved from the Jersey Boys film when Frankie Valli and his mates were shifting stolen booze for the Mob in New York, and paid cash in hand…they called in 'walking around money' instead of a real job. Sorry, I like that story.
S and G then found a mug punter, money launderer Carson Yeung from Hong Kong who bought them out for £81.5m in 2009.
A year later S&G bought 50 per cent of West Ham for around £40m. They spent two more trenches of cash, £8m and £3m in following years to acquire 13.8 per cent more. In July 2013 they spent £20m on 25 per cent more. That's still less that Yeung gave them for Birmingham. So whose money have they actually used to buy West Ham?
Last year they allowed the Yank, Mr 10 per cent J.Albert Smith to buy the Icelandic lot's 10 per cent. Which could easily have cost him £49m. Some of this may be a bit off the mark, but the theory is there, how much have their spent of their own money, and I don't count what is now around £60m of loans that they will get back at over three per cent in 2020.
Embed from Getty Images
Sorry that was so long-winded. It has been bugging me for a while, every time I hear someone saw how grateful we should be to the Dildo brothers.
So, march ladies and gentlemen, make your point, please no violence or the media will be all over us. Let Sullivan and Gold know they are no longer wanted. And they do know that they will never be loved.
If you won't go quietly and quickly? Put in a new board to run the club, professionals, but without your involvement. Get a director of football to run the transfers, take a leaf out of the books of Manchester City, Liverpool and Manchester United who all have boards with a director representing the owners and the rest trusted to run the club.
Keep at arms length. Take your money, the proceeds of your business empires and push off to the sunshine like Joe Lewis does at Spurs. Leave us alone, leave us to run our own club, but please go, just go.

Please note that the opinions expressed in this article are those of the author and do not necessarily represent the views of, nor should be attributed to, KUMB.com.
---
Your Comments
comments powered by

Disqus