Filed: Wednesday, 20th February 2019
By: Paul Walker

What were you doing this time a year ago?
Furious with West Hamís owners maybe, preparing for a march? Well yes, and then no. These couple of weeks last year marked the most controversial time in the history of West Hamís fans. It was a time of such anger, a fan base at war with itself, a board desperately trying to contain the uprising.

The dates spin out. Karren Bradyís first meeting with the fans was on February 19, there were two further meetings between a united fans group and Brady, February 26 and 28, then the march was called off by Real on March 1. The Burnley uproar was March 10. I bet it all comes flooding back for you all.

Embed from Getty Images


There are many who feel the clubís fan base has never really recovered from such animosity. The saddest thing, for me anyway, being a split between various groups that has become political. The hatred and tensions are still there if you scratch beneath the surface.

And you know what? This board of ours, David Sullivan, David Gold and Karren Brady seem to have emerged virtually unscathed and are now confronted by a splintered fan base who have lost the desire to fight. Those glorious memories of what many believed could have been a 10,000-strong march of defiance, are now just history.

In those few weeks, fans were united. Right and left extremes, Attila the Hun through to Alice in Wonderland if you like. But they are not united now, and there is still vitriol where ever you look.

In the past year the club have tried to address some of the complaints of last season. More flags around the ground, murals inside the London Stadium depicting our history, less media comments from Sullivan and Gold, the state of the memorial gardens seems to have been addressed.

The club, after appointing a top level manager and spending some serious money, look to have at least appeased their detractors. They are in the top 20 of just about everything now, apart from on the field. So you canít have everything.

But this weekís announcement that the two ends of the stadium will be squared off and moved closer to the action is by far the best and most interesting outcome of a year of meetings following the troubles of last season.

On the face of it, itís a great idea. And there has been some serious planning because it seems that it is not vastly too extensive to achieve - moving and re-aligning scaffolding and replacing the seats that have to be removed in the summer anyway.

Embed from Getty Images


And it seems that it will be cheaper for our owners to shift the stuff afterwards. I donít know whether the timing of the announcement was planned to coincide with the first year anniversary of those troubles, or whether it just happened that way.

But it has certainly taken the wind out of a few sails, what with some new rumblings on fansí websites in recent weeks about lack of progress. It is certainly the first announced improvement that has made folk sit up and take notice. And I am chuffed because my seat is in the BML.

But the bitter memories of the Burnley game are now just a couple of weeks away. Our board must still flinch whenever that gets mentioned now, they were very, very aware of the damage anarchy on the streets would have had to the brand, sponsorship and any prospect of further outside money being injected.

So what of the fansí groups and their leaders now? One of the Real West Ham Fans Action Group founders is away on holiday, another has quietly disappeared into the background while the former chairman of another group finds it safer now to support the Green Bay Packers.

Meanwhile the editor of this fansí site, KUMB.com has been banned by the clubís press officer Ben Campbell - backed up by executive director, marketing and communications, Tara Warren, for having a twitter account they considered too negative.

Last season the board wouldnít talk to Real because they were not on the SAB, this season Real are in the new fans group and WHUISA - insiders last year, are now out in the cold. Some neat divide and rule here, maybe.

The much disliked SAB has gone, disbanded, to be replaced by a squeaky clean new model - independently elected obviously - now called the Official Supporters' Board. And with plenty to do to prove they are not just another version of the board-controlled SAB.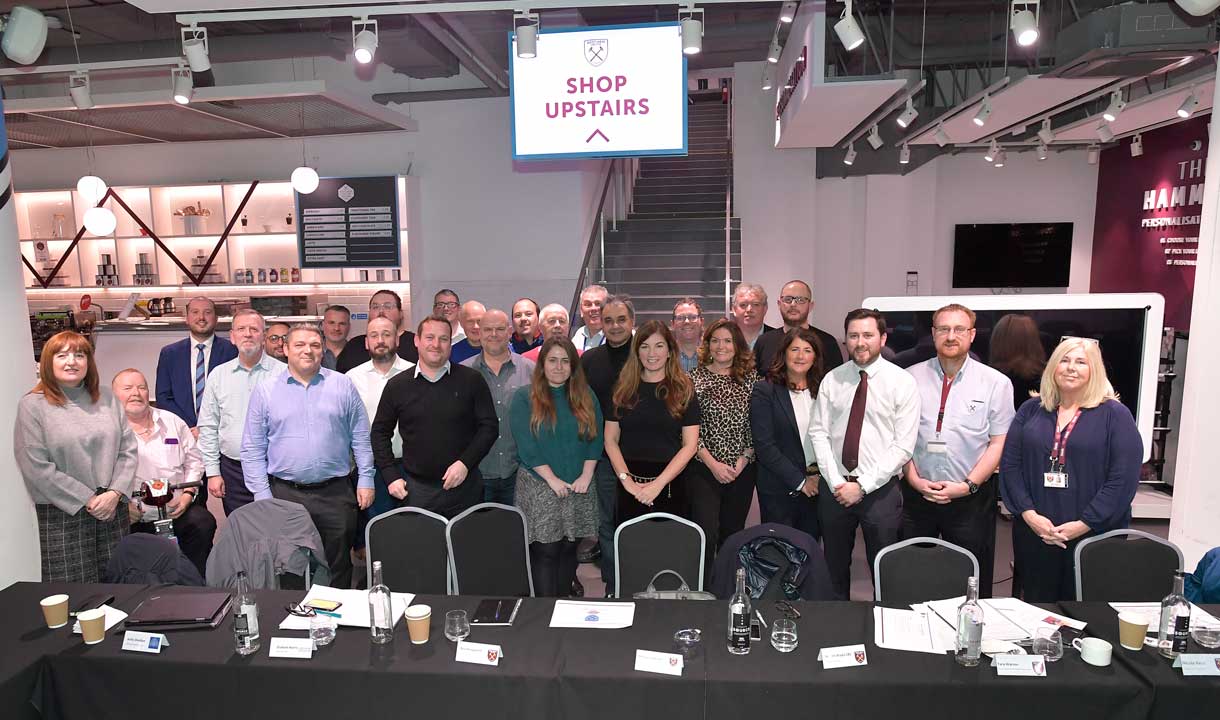 But they have already had a member ejected because it was considered that his website was racist, while another member is still there despite admitting to supporting the DFLA and attending their marches. This despite the Premier League advising clubs to distance themselves from such an organisation. I do hope I have not missed anyone out!
And guess what? the owners and board are still rock solid in control, in the face of a docile, splintered fan base.
There was a time when many thousands wanted them out - only to be told by Real at one stage that Ďthis is not the group for you if you want regime changeí. No wonder folk were confused. But that unity has gone now, never I feel, to be reborn such is the current climate.
So I ask again something I mentioned in these pages back in December. Just what is the legacy and culture we are leaving for our kids?
What is clear is a that those who want the board gone are whistling in the wind now. And still the ongoing rifts amongst fansí groups is obvious, as is the orchestrated abuse any detractors face.
That we have seen with the sort of disgusting online abuse that the Guardianís Jacob Steinberg has received these past few weeks, for the crime of reporting on the departure from the OSB of Nik Tucker from Crossed Hammers, in the wake of the problems surrounding his website.
I donít know Steinberg but I know people who do. He is hugely respected in the industry and highly thought of at the Guardian, so those clowns emailing and texting the paper demanding Jacobís sacking are seriously wasting their time.
STFU Guardian fake news faggot

ó ⚒Mavsy⚒ (@Mavsy81) February 12, 2019
I understand Steinberg did not know anything about Tuckerís problems until the man himself started discussing the outcome of it on social media.
Steinberg asked the club to explain and they issued a statement. Then he wrote the story. It was relevant because it was another in a long list of racism problems that has beset football this season. Four such incidents involving West Ham.
Steinberg has bravely sought to expose the anti-semitism, racism, homophobia, Islamophobia and religious bigotry that still exists in certain parts of our fan base. People seem to forget that such abuse is illegal.
You find it everywhere, but I have been pleasantly surprised by the amount of support Jacob has had from fans online, something of a silent majority, as he has faced serious abuse.
The anti-Semitic stuff Steinberg received from the knuckle=dragging end of our fan base was a disgrace and West Ham would have known all about it - they employ someone to monitor social media - and should had publically condemned it. But then you know they wouldn't.
They were quick to condemn the abuse aimed at Liverpoolís Mo Salah, but not sustained abuse for a journalist, a West Ham fan and friend of the club, who is one of the few who have been allowed to interview Sullivan.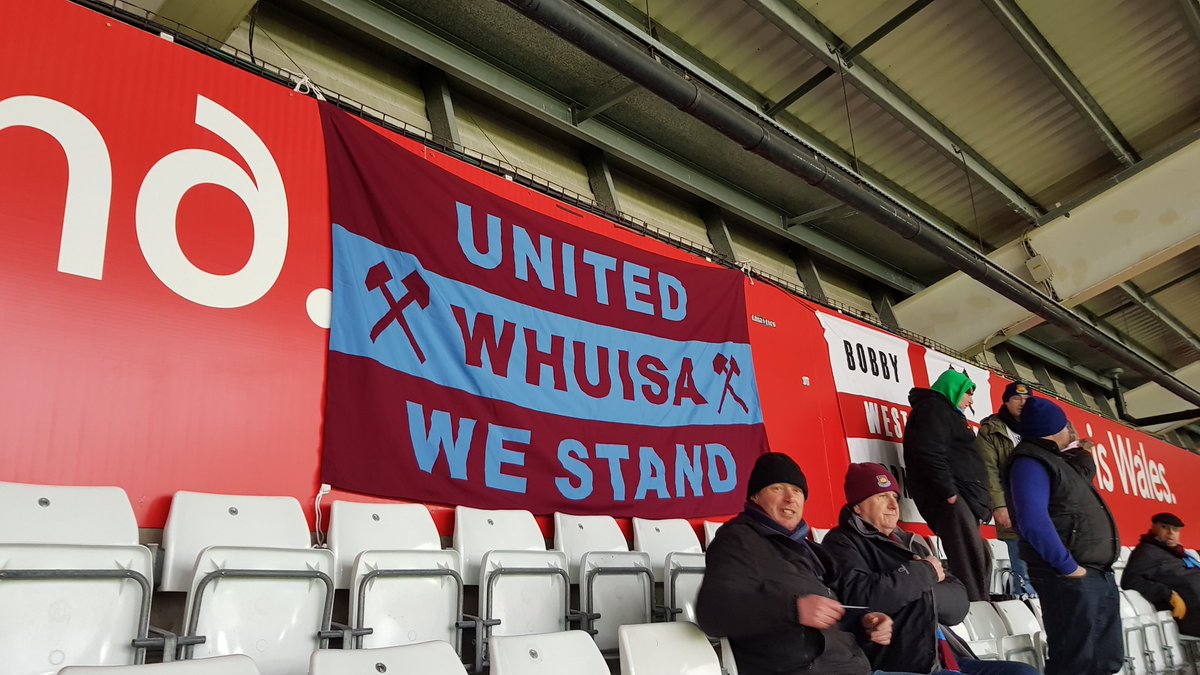 They wouldnít condemn the attacks on WHUISAís Mark Walker a year ago. He was abused online, on the phone and on his own doorstep I believe, but the club declined to support one of their own SAB members. So some things donít change.
I suppose itís too much to expect that they would. And that people feel the need to tell Steinberg he is brave. It maybe shows the times we live in.
There have been a couple of impressive articles on this website on all this and more from
HeadHammerShark
and
Chris Wilkerson
covering much of the recent incidents. I can only commend them to you as you think about what happened a year ago and where we are now...

Please note that the opinions expressed in this article are those of the author and do not necessarily represent the views of, nor should be attributed to, KUMB.com.
---
Your Comments
comments powered by

Disqus