Filed: Friday, 1st March 2019
By: Paul Walker

Any chance of sweetness and light emerging between West Ham's new fans board and an established group who do not want to be involved with the new venture, seems as far away as ever.
In fact, the West Ham United Independent Supporters Association(WHUISA) are far from impressed by moves to oust them from their long-established roles on committees with the Premier League and the Metropolitan Police.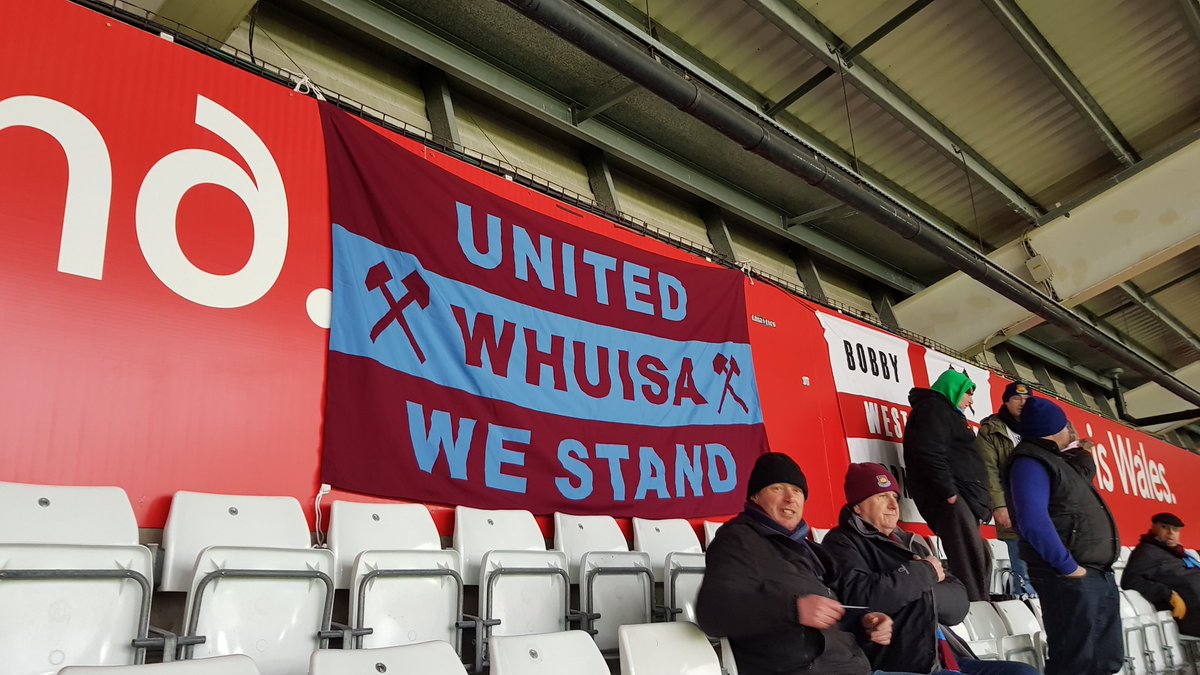 The new Official Supporters Board (OSB), under the chairmanship of Cambridge-based businessman David Baker, asked at their second official meeting at the end of last month to be allowed to represent the club at Premier League meetings, as well as have a place on the Met Police Independent Advisory Group meetings.
And that would cut across WHUISA's involvement, which they carry out as the official representatives of the Football Supporters' Federation, who declined to help West Ham set-up their new fans' board, which took over from the disbanded and much derided SAB.
This move from the OSB will turn the spotlight once again on how they were initially set-up and the ongoing friction over claims of a lack of transparent democratic elections, and the alleged over-emphasis on the corporate side of the club.
The recently published minutes of the OSB's second meeting saw discussion over whether an independent fans group had been denied access to the OSB and whether new group members could be parachuted into police and Premier League committees.
The problem will then arise because WHUISA's involvement with both police and the Premier League is as part of FSF delegations. WHUISA is the only West Ham fans' group that is fully affilliated to FSF, although individual concerns can join and organisations like KUMB are associate members.
FSF is the nearest we have now in the UK to a fully respected fans' union. The Premier League, FA and various arms of footballing authority, plus several government departments with responsibility for the football. recognise it as the sensible voice of football supporters.
And FSF do not recognise the new OSB. This goes right back to when West Ham were searching for creditable guidance from an outside source to help them set up the new group. They approached FSF who suggested to the club that they utilise the WHUISA, in effect their local representatives. West Ham declined that offer.
Instead they turned to the Supporters Direct group, a Government-funded body set up to help fans who had taken over, or aimed to take over, their club, setting up trusts. Supporters Direct also declined to help.
West Ham's decision not to take up the offer of WHUISA help could be termed as denying the group access to OSB. Responding to a question at the OSB meeting by a delegate who used to be on the WHUISA committee until recently - and is now representing Claret and Hugh - as to whether a group had been excluded, Karren Brady insisted that this was not true.
Chairman Baker has held talks with WHUISA, which has failed to find a solution. The club insist that WHUISA were told they could apply for membership like anyone else… not quit the same thing as helping set-up the new group.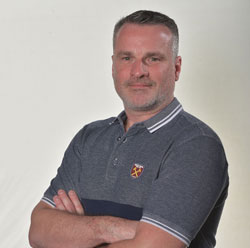 OSB Chair David Baker
WHUISA clearly felt that the FSF stance, and the decisions made over the independent selection process, meant they could hardly apply for membership themselves. This whole complex mess has not been helped by the club insisting they will not engage with any fan representatives not on the OSB.
Brady repeated that stance at the OSB meeting, and Baker quickly tweeted the same decision. So now we have a situation where the OSB and the club are trying to squeeze WHUISA out of committee work that has seen them praised by footballing authorities over a number of months.
I am not sure I fully understand the club's attitude on this. The new OSB was supposed to give more fans greater access to club decision making. But looking at the list of members, I can see only two groups whose primary role is to represent fans sites.
Current OSB members are selected from various parts of the stadium as well as important groups representing disability, BAME, LGBT, etc. All important, respected groups amongst OSB members who I respect immensely for their dedication and desire to help their fellow fans.
Only WHFAG, who have Greg Smith as their representative, although he is official the 1966 season ticket holders man, plus Paul Richman, who is chairman of the West Ham United Official Supporters Club come from recognised fans groups.
Embed from Getty Images
Back in the bad old days of the 'troubles' last season, there were reckoned to be around 40 groups involved in the protests, and then another dozen or so involved in meetings with the club.
Most of these now seem to be outsiders, so the club are in fact dealing with less groups and more fans selected by where they sit in the stadium, or who can come up with half a dozen mates to put them forward for 'anonymous independent selection.'
WHUISA will now await with interest the outcome of any move by the club to get their own people onto influential committees, currently occupied by FSF nominees. Who don't recognise the OSB anyway. Happy days.

Please note that the opinions expressed in this article are those of the author and do not necessarily represent the views of, nor should be attributed to, KUMB.com.
---
Your Comments
comments powered by

Disqus