Filed: Tuesday, 16th April 2019
By: Paul Walker

It was only a matter of time, surely, that the appalling 'Running Round Tottenham' song would drag our clubĎs name through the dirt yet again, such is the current climate of rightful intolerance towards racist abuse.
This time the 'fucking Jew' song wasnít just being heard inside the bar area of our away support section, where I hear it virtually ever game I attend. It was on public transport, a Manchester metrolink tram on its way from Piccadilly station to Old Trafford it seems. It was heard by non-football people.


Suddenly all hell breaks lose, itís on social media and within seconds ordinary people - not football fans - are stunned. They thought that Ashes to Ashes and the '70s was a thing of the past, they are horrified to discover that is not the case.
One old boy is singing away, clearly upsetting fellow passengers. He has a mate with a Stone Island insignia on his jacket (sometimes these miscreants can be so painfully predictable).
Yes, itís been heard for well over 30 years to my knowledge, and thatís the shame of it. Heard so often that folk become immune to it, regardless how sad, sick and abusive it is. Arsenal fans, we are told, also sing it. So that spreads the blame? Does that make it all right? Of course not.
I have stood with police and stewards at away games listening to the song unfold. Itís wrong, disgusting, but what do officials do? Wade in and drag people out? There would be a riot. So you drift away, shamed and embarrassed.
But when something like this becomes public property, our club hurl themselves into action. Threats of bans, identifying culprits. Doing their best to distance themselves, again, from this faction of our support.
Our club jump into action, a statement is quickly issued deploring the song, its content and the people who sing it. The same really when Mo Salah suffered islamophobic abuse when Liverpool were at the London Stadium in February. Again the club were out with a condemnation statement as quick as a flash. That recording was also already on social media and in the hands of a national newspaper.
The club now find themselves cast as reactive, constantly aware of the damage to West Hamís name. This song, abusing Tottenhamís Jewish support, is nothing new; you may wonder why the club have not moved earlier to try to stamp it out years ago, rather than waiting for the condemnation to explode across national media.
The tone of their statement gave the impression that it was all a bit of a shock to them. But I doubt there is a West Ham fan or official who does not know about this song, and its words.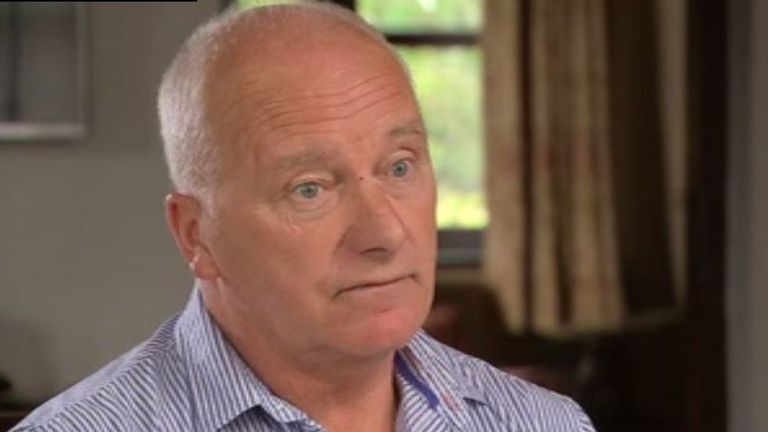 But this is just another in a long line of similar problems. Tony Henry, director of player recruitment, sacked for racist remarks about African players. A member of the new Official Supporters Board, Nik Tucker, removed from the position because of alleged racist content on his website.
A youth coach Mark Phillips, disciplined because of his association with the Democratic Football Lads Alliance, a group many accuse of being racist. It goes on.
And there was a round robin letter to the club signed by a clutch of local MPs demanding the club condemn the DFLA. Exactly the same thing has happened at Crystal Palace, where local MPs have complained to the club about stickers and banners including the clubís badge and DFLA insignia have been found around Selhurst Park.
West Ham were quick to condemn all forms of racism, and dismissed any connection with the DFLA. But they stopped short of singling them out further, to not give them the oxygen of publicity.
Guardian journalist Jacob Steinberg faces constant anti-Semitic abuse largely because he bravely calls out and exposes racism wherever he sees it, in football or general life. And at West Ham. Why have the club not defended him and called out the perpetrators?
Steinberg put out a tweet this week which neatly sums up the situation. He said: ďWest Ham have to get a grip on this issue. There is a problem with discrimination within their support and it is not going away.
ďIt canít just be a reaction whenever something is caught on film and shared on social media. Nobody can be surprised itís happened again.ď
He then produced a screen shot to underline the problem, saying: "This illustrates the attitudes you have to deal with. Football has the power and resources to tackle this in productive ways."
The tweet from an un-named fan he retweeted said: "Itís fucking ridiculous mate, we ainít the club we used to be. Too many wining fucking no good snowflakes just out to grass up proper fans. Up the Hammers."
Embed from Getty Images
Our club has acquired a reputation for all of this, anti-Semitism in particular over many years. I recall seeing a survey a few months back on what fans think about their rivals at other club. West HamĎs were described by more than a few as thick, white, racists. Is that how we are really perceived?
But you have to be blind or donít care - or both - to believe it is going away. In fact, this season it seems to have got worse. And guess where our next away game is? Away at Spursí new stadium. You would be forgiven if your heart sunk just a little at the potential for trouble.
Ever since the Ďhissingí incident at White Hart Lane a few years back, and the fear maybe of FA action, our board has launched campaigns ahead of every game with Spurs, home or away, pleading for sanity, restraint, an end to the anti-Semitic image we have acquired.
I would expect the same again this time, in the match programme probably on Saturday and in national media in the build-up to the game.
But what is more disgusting is the amount of people on social media defending the use of the song. Itís just banter, they say, itís not even anti-Semitic because it is stating a fact of their religion, people are snowflakes and easily offended. It goes on and on.
Even on the clubís own Twitter account, when they published their official statement on Saturday evening, fans were flooding it with excuses for the song and the perpetrators. Everyone was being a grass, itĎs just free speech.
The word banter seems to cover all ills. To me banter is an insult wrapped up in a supposed joke and then hurled at the victim, who is told itís only a bit of fun. He should learn to live with it, not to be offended, grow a thicker skinÖ preferable a white one.
There is nothing in the race relations act of 1965, or any further hate speech legislation that has a paragraph that says banter is acceptable. I believe that only in Scotland is there similar legislation that says íhumourí can be a defence. I am told itís never been successful, though.
All this came after Steinberg produced an outstanding feature in the Guardian last week about racism in football. It has received widespread acclaim as the definitive article on the subject from within the media industry and from football generally.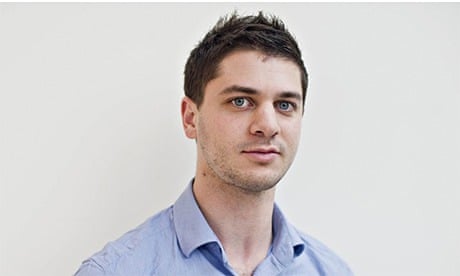 But even Jacob has found his path difficult. I have thought about this next bit for a while, not used it before, but maybe it shows the problem in a different light.
Firstly, when Steinberg initially wrote the story about the OSB's Nik Tucker - but only after the man himself had revealed his axing on twitter - Steinberg received a stream of anti-Semitic abuse.
And one exchange with a well known Essex group (who I will not name) ended with him being told: "We are a tight knit group and we will fight you all the way on this."
There followed a short, unresolved, exchange of whether "fight" meant a threat of physical violence. The next thread was more sinister. One of their number said: "We have talked to people very high up at the club and we are going to ruin your career." And yes, I have seen these screenshots.
The Guardian have also received correspondence from a surprising source (again, I have no wish to name the person, just to show the problem) complaining about Steinbergís work. Obviously the newspaper and the writer know about this and again, I have seen evidence.
I suppose the concern is that there is a tribal defence of the club whenever something emerges that puts it in a bad light. Any sort of criticism is meet with defiance.
The posting of Saturdayís scene on a tram saw some fans attack the person filming the incident. The Salah incident had as much annoyance from fans that the recording of the abuse was made by a Liverpool fan in the Bobby Moore Lower than anything else.
Why was he there? Not, isnít the abuse appalling?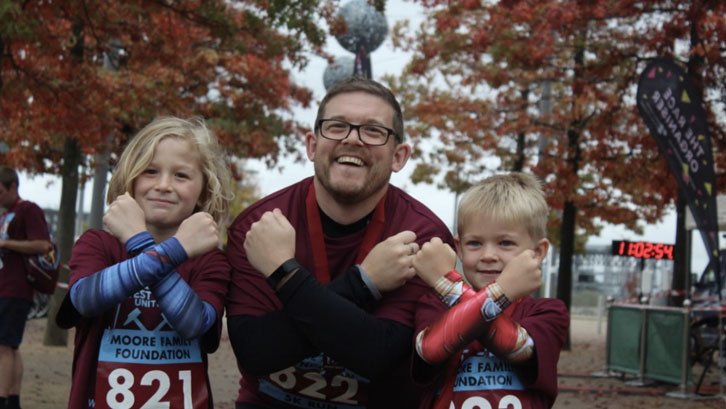 West Ham do a tremendous amount of excellent work in the community and with the West Ham Foundation, which brilliantly uses the players in hugely creditable involvement with the under-privileged.
But when things at the sharp end with media attention surface, they need to be proactive rather than re-active. Thatís the tough bit to salvage our good name that has taken a battering of late.

Please note that the opinions expressed in this article are those of the author and do not necessarily represent the views of, nor should be attributed to, KUMB.com.
---
Your Comments
comments powered by

Disqus