First one I can clearly remember my Dad running (actually running was quicker) was his FIAT Mutipla:
Shorter than the modern FIAT 500 it had 8 seats.
Went with him when he bought it - seller wanted £40, but he got it for £35 as he spotted one of their kids had chickenpox and he claimed he'd have to scrub the interior out with Jeyes fluid
The one above is not his one (in comparison, ours looked like it had been erroneously spent most of its life in the wrong part of Beirut), but restored ones like this one are worth a bloody fortune today +£25k/£30k!!
After that he had a Mk1 Cortina 1500 (in mock-lotus white and green stripe) and then a proper(ly knackered) Avenger Tiger... before promotion at work saw him being saddled for several years with several variants of the then newly launched All Aggro, sorry Allegro........
In contrast, my first car.....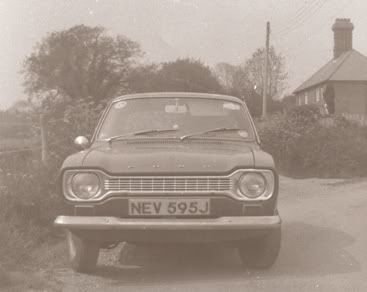 1100 'deluxe' model complete with Zero 6 stickers at top of the screen........