Filed: Wednesday, 14th November 2018
By: Staff Writer
Marko Arnautovic could be ready to leave West Ham for a crack at the Champions League, according to his agent and brother.
Speaking in an interview with Austrian publication Kurier, Danijel Arnautovic revealed that his brother had become frustrated at a lack of European football since moving to West Ham - whilst hinting that he could be on the move soon.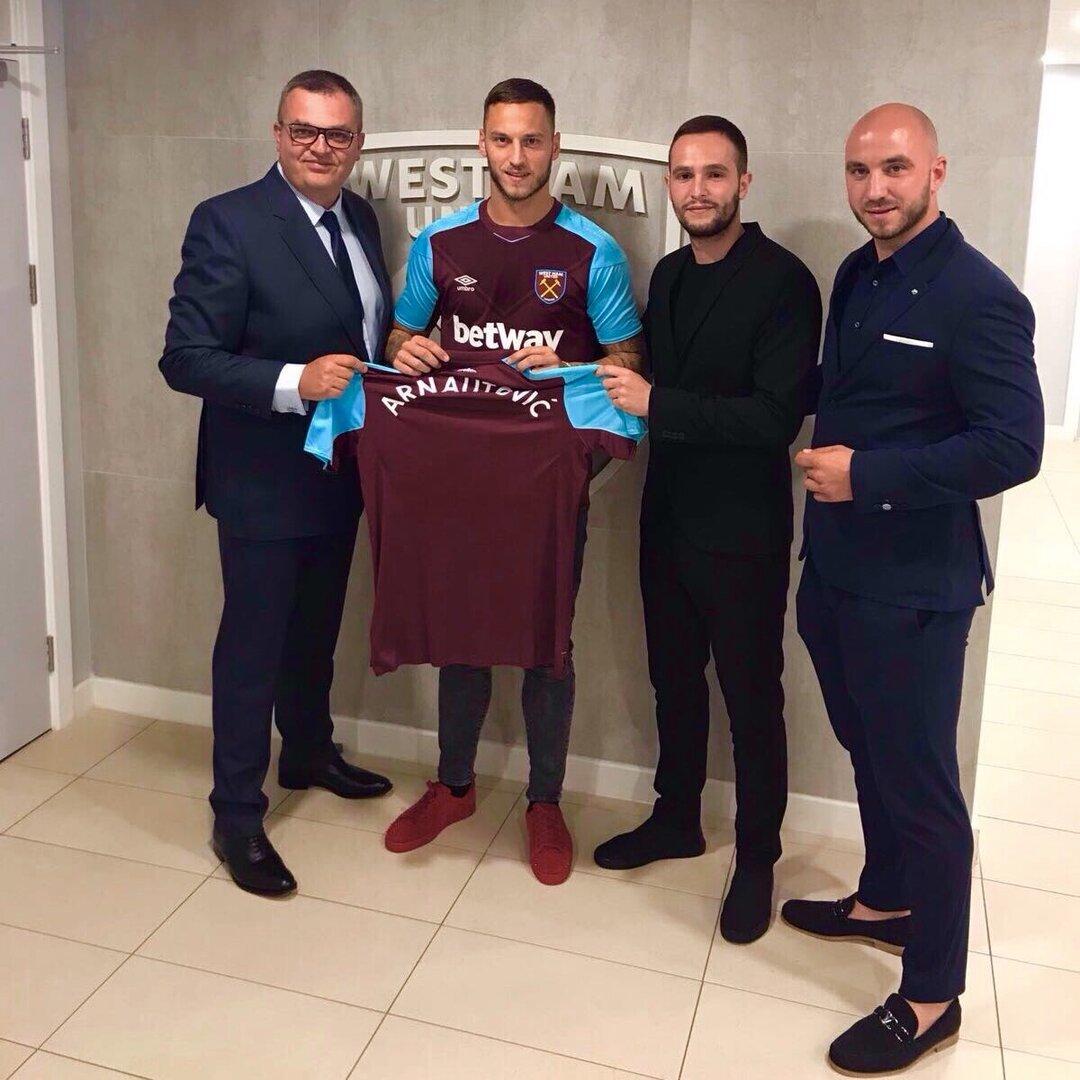 "Marko feels extremely comfortable at West Ham," said brother Danijel. "You can see that every week. But there is also the feeling - purely from a sporting perspective - that they should be doing better and he's ready for the next step.
"He plays very well, he's scored five goals in ten games and has great support at West Ham. I think you can tease out a bit more with him, but that will only occur if he plays for a top team.
"Marko is ready for the next step. A player like him should not be fighting against relegation, but playing for the front runners and being an international player."
Embed from Getty Images
And Danijel also claimed that Marko, who according to
football betting odds
is favourite to join Manchester Utd, was close to leaving West Ham during pre-season when two clubs were said to have expressed an interest.
"It was very close in summer," he said. "Actually close enough to touch. There was interest from two clubs playing Champions League this season. I cannot reveal more, but there are options and we are exploring them."
Kurier
contacted agent Arnautovic after Marko made a comment regarding West Ham's current position following Austria's most recent outing.
"I'm 29, so at the best age," he is quoted as saying. "It's clear that I want to compete with the very best but in such matters I fully trust my brother. As for West Ham, we don't belong where we are now."
---
Arnautovic ready to leave West Ham?
[14th Nov 2018]
West Ham lead and trail for the same time
[13th Nov 2018]
In brief - Thursday's news round-up
[8th Nov 2018]
Arnie in for double date
[7th Nov 2018]
In brief - Monday's news round-up
[5th Nov 2018]
In brief - Thursday's news round-up
[1st Nov 2018]
In brief - Friday's news round-up
[26th Oct 2018]
West Ham top PL table - for injuries
[22nd Oct 2018]
In brief - Friday's news round-up
[19th Oct 2018]
In brief - Wednesday's news round-up
[17th Oct 2018]
---
Your Comments
comments powered by

Disqus