Filed: Friday, 23rd January 2015
By: Preview Percy

Chimpanzees, sonic screwdrivers and the FIFA presidential election. It must be time for a visit to the Avram Grant Olympic Rest Home For The Bewildered where your host is, as ever, Preview Percy. Never mind....
Next up we have a rest from the day to day humdrum league stuff to have a sprint along the M4 to Bristol, that weird place at the mouth of the Avon, home of Eddie Shoestring, the late Johnny Morris, trip-hop (a generally downbeat form of electronic dance music with ambient overtones, apparently) and Wallace & Gromit.

If you're one of the 1,100 lucky enough to have tickets (restricted by stadium redevelopment, apparently) kick-off is at 2pm. No engineering works on First Great Western to note though there's loads of stuff on the Circle and Hammersmith & City lines in town which may make your journey to Paddington a bit awkward. Leave early for your train then.

Our hosts are in rude health in the league at the moment sitting in second place on goal difference to League 1 (that's Division Three in real money) leaders Swindon Town over whom they also have a game in hand. Their route to the 4th round of the cup has encompassed wins over Gillingham (2-1 away), Telford (1-0 at home) and Doncaster (2-0 at home after a 1-1 draw up north).

A look at their squad then. In goal the first choice is Frank Fielding. Fielding caused a few raised eyebrows back in 2010 when, despite only having played in the lower divisions, he was called up to the full England squad for an August friendly against Hungary despite there arguably being any number of better qualified English 'keepers around. He's been at Ashton Gate since 2013 though he's only really been able to say that he's been first choice with any confidence since the start of this season.

In the summer they picked up defender Luke Ayling from fellow West Country outfit Yeovil – an undisclosed amount of compensation being the order of the day for the 23 year old who left at the expiry of his Yeovil contract. It seems the former Arsenal youngster was no stranger to the yellow card at Yeovil so it'll be interesting to see if he can rein in some of his natural instincts in a match where one would have thought that the atmosphere is likely to be highly charged. The work experience girl with an inappropriate number of rings through her lips showed me a photograph of the lad and his resemblance to a young Roger Daltrey was remarkable. Now that's something that the BBC won't have told you.

Also in defence they will have Aden Flint. Flint has worked his way up from the Central Midlands League through the Conference where he played for Alfreton. League scouts were beginning to take notice and in 2010 Swindon won the race for his signature. He pitched up at Bristol City in 2013 with a fee of £300,000 exchanging hands. His old muckers at Alfreton were far from unhappy as the deal netted them £60,000 thanks to a shrewd sell-on clause inserted into the deal that took him to Swindon. During his conference years he gained international recognition with the England "C" team. I know I've happened across players who have played at this level in the past but it still comes as a surprise that England actually has a "C" team whenever it pops up in the research. It sort of makes me wonder whether there is a "Z" team out there and, if so, how I go about getting a game. Meanwhile their man Flint against our man Carroll promises to be an interesting matchup.

The skipper is Wade Elliott who you might recall from his 200+ appearances with Burnley. Prior to that he had a similar number of games under his belt for Bournemouth so he's no novice then. If memory serves me right – as it occasionally does – he wasn't too shabby at dead ball situations and, in fact he could be dangerous from distance full stop. One of his career highlights was probably the curling effort that saw Burnley promoted to the Premier League in 2009 as they beat Sheffield United in that year's play-off final. I expect the lawsuit against him for "trying too hard" was waiting for him on the doormat as soon as he got back from the celebrations. He spent a while at Birmingham before pitching up on Avonside last year when an initial loan deal was made permanent.

The latest arrival has been James Tavernier on loan from Wigan. I suppose when you have Messrs. Whelan and Mackay as your bosses you'd probably sign for FC Chernobyl if you had a chance so he must be pleased to have ended up at a club doing quite well for itself at the moment. He's signed on for the rest of the season but was part of the Wigan side dumped out of the Cup by Bolton in the 3rd round so his reported dead-ball skills won't be on show this weekend.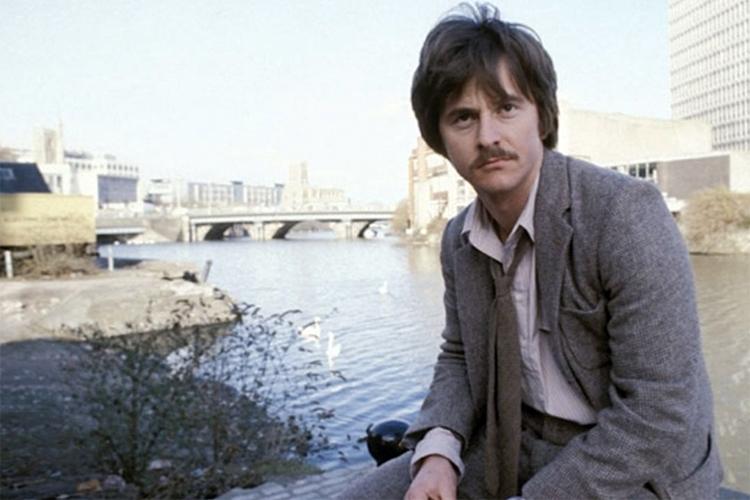 '70s TV. Filmed on a Shoestring budget.
They also have a former Dr Who on loan. Matt Smith signed on loan from Fulham last November. Or possibly next November. This time travel stuff gets a bit confusing after a while. His loan spell expires on Sunday but the Robins are keen to extend the deal given that he's been what you might call prolific. His recent roll call includes four goals in a recent Johnstone's Paint Trophy match against Gillingham. He's been described as a forward in the "Andy Carroll" mode, presumably without the long term injuries, and was also once likened to Didier Drogba. However, that description has to be taken with industrial levels of salt coming as it did from Brendan "David Brent" Rodgers shortly after his side had lost a cup match 3-2 to Smith's then employers Oldham. With Rodgers you get the impression that he'd liken his gran to Pele if Liverpool let in a goal to her. With Flint v Carroll at one end the match up of the Doctor against the Gingeotron would be an interesting matchup at the other, were Ginge to actually be fit.
Which brings me to us. Rode our luck a little in the first half last weekend where the fact that we were level pegging at the interval owed more to the fact that Hull seemed as reluctant to shoot as Preview Alastair is to buy a round. Second half was much, much better mind though we'll have to be up for this from the start.
We have concerns in defence where our run of not having injuries has turned into a run of injuries. Both of last week's starting centre halves picked up knocks. The aforementioned Ginge went off with what was described as a back spasm and it did seem that that was the part of the body he was clutching as le left the pitch. However, the usual injury sites have somehow translated this to being a "groin/pelvis" problem suggesting that someone either at the club or, more likely at the usual injury sites should definitely not be trusted if you go to them if you have a problem with your elbow.
Tomkins' departure was said at the time to have been precautionary but, in so far as one can gauge an injury from the West Stand, it looked like a sharp enough pain to me as he pulled up to suggest a few weeks out. Thankfully Winston Reid made a welcome return which gives the manager a bit of a poser in defence. Joey O'Brien ended up partnering Reid in the centre and that's a position he's played in a few times in the past and I don't recall him letting us down there. Alternatively, there might be an opportunity for young Reece Burke to step in. My guess is that we'll start with O'Brien.
Demel and Sakho are the other two injured parties with no return in sight for either of them. Kouyate is still out at the African Cuppa Soup in Equatorial Guinea but other than that everyone's available.
Prediction? Well yes I'm aware of the cup being a great leveller, form books going out of the window and the fact that they have got nothing to lose. I do know that (Tottenham getting through apart) shocks have been a bit thin on the ground and, as much as any of you I'm aware of our traditional frailty against lower league opposition, especially when, as in this case, they are a bit useful at their own level.
However, despite all that I'm going to plump for us to go through. Maybe a couple of early goals, they pull one back and a nervy last ten-fifteen where we might pick up a late one on the break. The All New Avram Grant Olympic Rest Home For The Bewildered's fund to help me run against Sepp Blatter for FIFA president (£2.50) will therefore be going on us to prevail with a not as comfortable as it sounds 3-1 win.
Enjoy the game!
When last we met at Ashton Gate:
Drew 1-1 Championship 2012. Tomkins was on target for what it's worth.
Danger Man:
Matt Smith - lots of recent goals and his own sonic screwdriver to boot.
Daft Fact Of The Week:
Look I've mentioned this before but when we went down there circa 1978 I swear that the pre-match "entertainment" consisted of the PG Tips Chimpanzees (allegedly) having a party. They had football shirts on and were riding little bikes about the place. I swear they gave one of them an old wooden rattle to swing about as the teams came out. No matter how many people I mention this to NOBODY believes me. Now I know I live in a home for the Bewildered but someone please, please tell me that I didn't imagine this.
Referee: Lee Mason
Dear Bristol City – if you kept the phone number for the PG Tips chimps give them a call. They'll do a better job than Mason, and will be funnier as well.

Please note that the opinions expressed in this article are those of the author and do not necessarily represent the views of, nor should be attributed to, KUMB.com.
---
Your Comments
comments powered by

Disqus